Thrive as an Expat in Russia
An Expat's Russia Virtual Summit 2022
Residence Permit as a Teacher or Student
If you are trying to stay legally in Russia, you have probably heard about residence permits. We will have real expats talk about their experience getting residence permits based on their studies and work as an English teacher.

Minimizing Tax Obligations
Have you ever considered running your small business through a Russian LLC to minimize your tax obligations? Depending on the situation, Russia can be a very tax advantageous place to stay and have a business. Join us to learn how to take advantage of the Russian tax code.

Tech Investment Opportunities in Russia
Many people overlook Russia as a potential place to invest in business ventures. We will have an expert lawyer talk about the opportunities available to Western investors specifically in the Russian tech sector.

My Experience Moving to Russia
Are you considering a move to Russia, but not sure where to start? We invited numerous new expats in Russia to share their experience with you to help make your move as smooth as possible.



How to Level Up Your Russian Speaking Game
Anyone who has been exposed to Russian has heard quite quickly that the language is "impossibly" difficult. With the right resources, that definitely is not the case. Join Be Fluent to hear how you can maximize your time spent learning Russian.

Immigration: Staying in Russia Long-term
Russia is notorious for its bureaucracy and immigration law is no exception. One of the top immigration lawyers in Moscow will discuss the options for staying long-term in Russia and how to get a residence permit.


Running a Small Business as a Foreigner in Russia
Running a business in Russia when you don't speak the language can seem impossible, but that isn't really the case. Join a legal and accounting expert to hear real life stories about other expats doing business in Russia.

Teaching English in Russia
Teaching English in Russia is by far the most common job for expats from English speaking countries. You might find it hard to believe, but it is quite possible to make a great living teaching English in Russia. Join to hear about the opportunities.

Cultural Differences: How, What, Why?
Russians may seem very cold at first, but as you get to know them, they warm up. There are still significant cultural differences with regard to dating, family life and society. Join us to learn more about cultural differences you might encounter in Russia. You might be surprised at what you hear!

Investments Opportunities in Russia
The oil & gas industries were once the most popular large scale investments in Russia, but there are opportunities for smaller investors today that may surprise you. We have invited an American to discuss investment opportunities in Russia today.

Real Estate in Russia
Many people want to purchase an apartment, house or dacha after coming to Russia. As a matter of fact, Russian law does allow foreigners to buy real estate in most instances. We have invited a real estate consultant to talk about some of the key aspects of buying real estate in Russia as an expat.
Visas to Russia
Getting a visa to Russia should be straight-forward. Unfortunately, there is misinformation everywhere. Marcus from Let's Russia will tell you everything you need to know about getting the right visa to Russia.



Healthcare in Russia
The healthcare system in Russia has a poor reputation at best, and, unfortunately, it is true that public healthcare in Russia is not great outside of large cities. There are private clinics around every Russian city and town though that provide relatively good care at affordable prices. There are even state of the art private clinics where you can get care that rivals any Western country.
Panel Discussion: Expats Working in Russia
Join us to hear from three different expats working in Russia. They will tell you about how they landed their jobs, what advice they have for people just coming to Russia, and how to be successful as an expat in Russia.
HR Trends & Executive Search in Russia
We have invited a top executive recruiter to talk about the current state of the HR market in Russia. What can expats expect when searching for a job in Russia? How can an executive search consultant be helpful in your job search as an expat in Russia? These are some of the questions we will explore.
Getting a Job in Russia
If you are moving to Russia, most likely you need to get a job. Depending on your experience and standards, getting a job in Russia isn't that difficult. You do have to understand what skills are in demand though. Matt from Expatriant will explain exactly what you need to do to get a job in Russia as an expat.
Studying in Russia as an International Student
Not many people know that Russia has a very generous scholarship program for international students. Every university has space for international students to study for free. Hear from real international students about their experience in Russian universities.
Working in Tech in Russia
Do you want to hear what it is like to work in Tech in Russia as an expat? Join a panel of expats who are working in the tech industry in Moscow. They will share valuable insight about what you can expect if you move to Russia to work in tech.
Panel Discussion: Small Business Owners in Russia
If you are thinking about starting a small business in Russia, you have probably heard about corruption and how it is impossible to do business in Russia. Well, there are definitely things to keep in mind, it isn't nearly as hard as you think. Russia has improved significantly in its global doing business ranking.
Living in Provincial Russia
Do you want to move to Russia, but the massive cities of Moscow and St. Petersburg are just too much? Join us and a panel of other expats to hear about their experience living outside of the major Russian cities.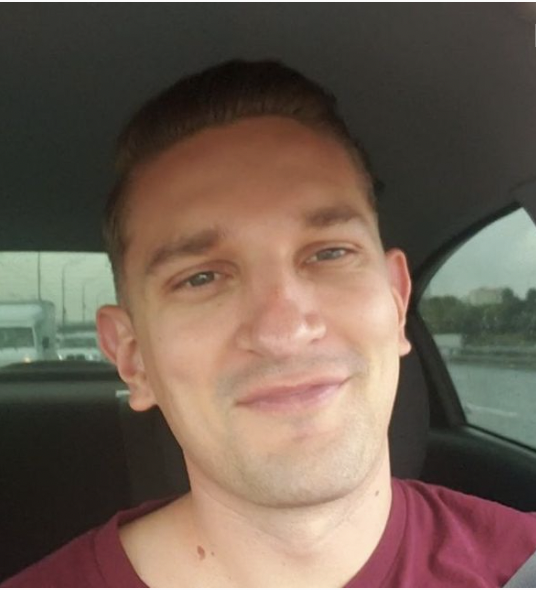 manalishi_hs
YouTube Subscriber
"It was so nice to get to chat with you all before I went to Russia, you guys have always been great for discussing & sharing stories of the Russian experience."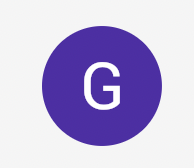 Gavriel Heine
Google review
"Positive: Professionalism, Quality, Responsiveness, Value, The team was extraordinary helpful and responsive and was clear, transparent and NEVER misleading. Highly recommended."
"Really getting a lot out of your channel. You guys know your stuff."
Kenneth
YouTube Subscriber
"Your articles have been insanely informative and invaluable and helped tremendously in my decision making. I would be feeling so lost and helpless if not for your websites."
"Just had an amazing chat with Marcus from Let'sRussia.com. He was extremely knowledgeable and informative. As an American, I'm looking to move to Russia on the 3-year tourist visa and he patiently went over all my border-hopping, internet, digital nomad, PCR questions. He even shared a neat way for me to stay long-term without hopping by starting a business that makes 40k a year and hiring myself as a "Highly Qualified Specialist." It blew my mind! Big thanks!!!"

Roger Smith
Google review
"Very helpful and responsive to my many questions. Even offered insight on what to expect upon arrival in Russia and which airports I should connect through to prevent issues. Extremely knowledgeable, professional and patient. Highly recommend"